The coalition in the UK has announced its intention to float Royal Mail on the stock exchange. The business secretary Vince Cable stated that the government plans to dispose of the majority of the company and the 10 percent stake will be given to 150,000 employees of Royal Mail. The official 'intention to float' starts a sale process which is expected to be finished in October or November 2013.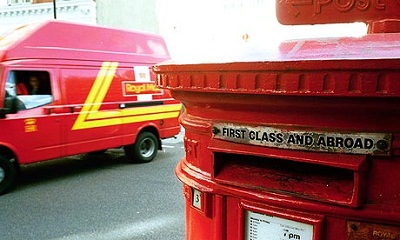 The Department for Business stated that the amount to be sold will depend on market conditions at the time of the transaction, ensuring value for money for the taxpayer, as well as investor demand. With this in mind, at least 41 percent of the company will be floated, though this figure could be even higher. Royal Mail is thought to be worth £2.5 billion to £3 billion.
Ministers made the decision to proceed with the sale, despite the threat of strikes from the middle of October 2013 by the Communication Workers Union, which has a plan to ballot its members in its fight to protect pay, pensions and job security. On the other hand, Michael Fallon, the business minister confirmed that the strike threat will not interfere with the floatation plans.
It was also announced that the public will be able to buy the company's shares in a retail offer, which will be available directly from the government via a special website or through stockbrokers.
Photo Credits: The Guardian