Fat Tuesday is here again. For those of you who are not too familiar with this day, then you may have heard of Paczki Day, National Pancake Day, Fastnacht Day or possibly Shrove Tuesday.
What's common among all these days? These are some of the names of the last day of happy Mardi Gras celebrations.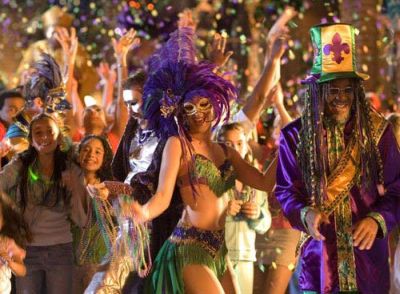 So how do people celebrate the last day of Mardi Gras? Some celebrate National Pancake Day with some lowfat organic pancakes as well as some delicious ham steaks. Or else some will gorge in some delicious Polish Paczki as part of Paczki Day. Packzi's are almost 800 calories!
In the European country of Germany, Fastnacht Day is celebrated the day before Ash Wednesday while Mardi Gras is called Karneval .
When it comes to drinks, people can be see drinking some hurricanes — a traditional drink of the New Orleans celebration.