US-based tech giant Apple does not want its share in the global market to decline any time soon. In order to maintain its position, the company is developing new iPhone designs which will have bigger screens with curved glass, as well as enhanced sensors which will have the capability to detect various level of pressure.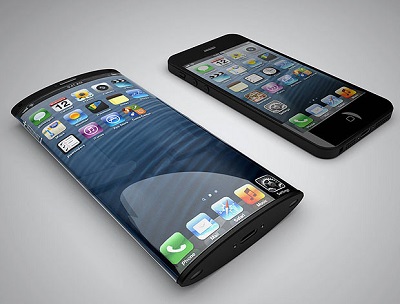 During the second half of 2014, the company plans to unveil two models which will have bigger displays, downward at the edges. A person familiar with the details said that sensors can detect heavy or light touches on the screen and they will most likely be incorporated into future models.
The new phones will have 4.7-inch and 5.5-inch screens and will be Apple's largest iPhones and will come closer to the 5.7-inch screen of Samsung's Galaxy Note 3, which was launched in September 2013. Moreover, Samsung unveiled its curved-screen Galaxy Round which will help the company in being one step ahead of Apple when it comes to curved screens.
The new handsets by Apple are still in the development stage and plans for them have not been completed yet, but the company might release them in the third quarter of 2014. On the other hand, the spokesperson from the company refused to comment on the development.
Photo Credits: The Sun