A leading policy institute in the UK claims that Britain will surpass France and become the fifth largest economy in the world by 2018 and is also moving towards overtaking Germany in order to become the biggest European economy by 2030.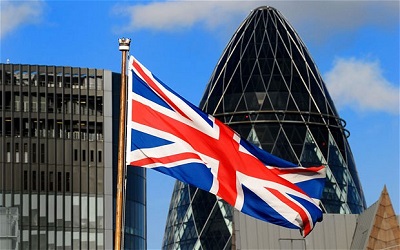 The Centre for Economics and Business Research (CEBR) explains that Britain's position outside the eurozone, as well as its younger workforce mean that the country is not as exposed to the 17-nation bloc's problems as its European neighbors.
The CEBR also believes that leaving the European Union could be good for the UK in the long run. The CEBR's chief executive Douglas McWilliams stated that Britain could become stronger outside the EU, despite the fact that an exit would be painful at the very beginning. McWilliams said, "My instinct is that in the short term, the impact of leaving the EU would undoubtedly be negative. My suspicion is that over a 15-year period, it would probably be positive."
Some of the CEBR's predictions are that the UK will overtake France and move one place up in five years and that the gap between Germany and Britain's economies will narrow to $300bn by 2018, from a current gap of almost $1 trillion in 2013. This will most likely happen due to Germany's ageing population, which will put the country behind countries with younger populations.
Photo Credits: Telegraph