Search engine giant Google published a doodle in order to mark the beginning of the 2014 Winter Olympics in Russia on February 7, 2014. Google is celebrating the launch of the Sochi Olympics with a special Doodle, which is addressing Russia's controversial laws on homosexuality.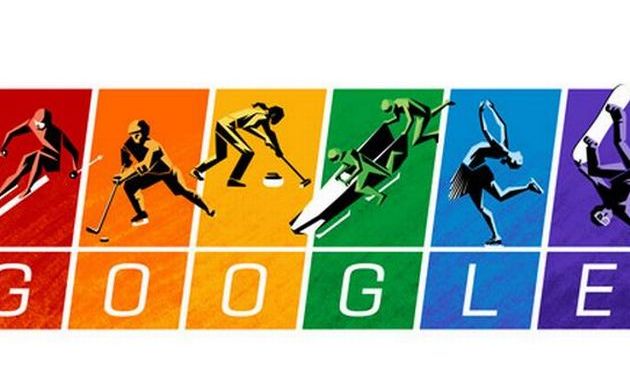 The company's latest doodle has been designed in rainbow colors and features figures participating in some of the Winter Games' most prominent sports, such as ice hockey, skiing, ice skating and bobsleigh. The rainbow flag is the famous symbol of lesbian, gay, bisexual and transgender communities in many countries across the globe.
Under the search box, there is a quote from the Olympic Charter, which reads, "The practice of sport is a human right. Every individual must have the possibility of practicing sport, without discrimination of any kind and in the Olympic spirit, which requires mutual understanding with a spirit of friendship, solidarity and fair play." The Sochi Games will be held under tight security in the Russian resort and the Russian President Vladimir Putin was heavily criticized just before the opening ceremony for the country's controversial laws on homosexuality.
The country has banned the promotion of non-traditional sexuality, which is widely perceived as an attack on gay rights and protesters have called on athletes and politicians to protest the Games in Sochi.
Photo Credits: Times Live