British Labour Party politician Tony Benn was admitted to the hospital on February 8, 2014, after feeling unwell. The politician has been receiving treatment since then and it has been reported that on February 11, 2014, Benn fought for his life while he was in the hospital.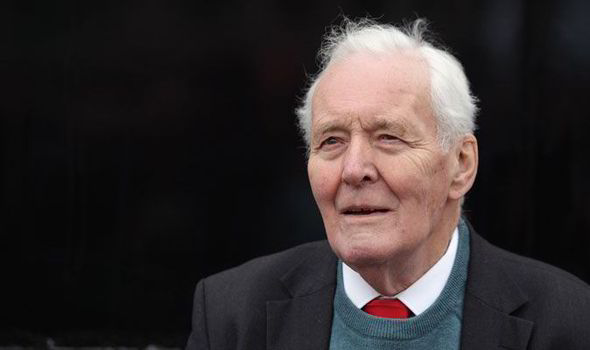 Reports say that the 88-year-old is seriously ill, after he was taken to the hospital during the weekend. A spokesperson for the family said on February 11, 2014, "Tony Benn was taken to hospital on Saturday evening after feeling unwell. He is currently receiving treatment."
In 2013, Benn said that he was not scared of losing his life after he suffered a stroke. The politician explained that his wife dying of cancer 14 years back had helped him to deal with the prospect. Benn went on to say that experiencing his wife's life and then death has helped him to feel like that.
The former politician admitted that he still misses her and that he wants to be buried next to her by the River Blackwater in Essex. Benn served as the Minister of Technology, Industry and Energy in the Wilson and Callaghan Cabinets. He was against joining the Common Market and was pipped to the Deputy Leadership by Dennis Healey and also gave his support to the Miners' Strike.
Photo Credits: Express UK