Here is  where you should be in the US on the 4th of July.
There maybe speculations about the United States of America having officially slipped from its global superpower position, but that doesn't deter the grand display of pomp and galore on the 4th of July.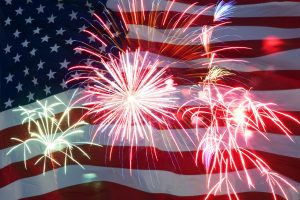 Celebrated as the American Independence Day, the 4th of July marks for the US the day when it formally adopted the Declaration of Independence and broke away from the yoke of the English empire.
4th July is not only a national holiday in the US, but also a day replete with festivities and celebrations across the nation. Fireworks, parades, carnivals and barbecues dot every nook and corner of the country.
Here are 5 places you should be in the United States on this awesome day:
Washington, D.C. –
Formally known as the district of Columbia, it is the capital of the United States of America, and thus, it is very obviously the epicenter of all the celebrations. The national Mall is lit up with an extravagant display of fireworks which are set of from the reflecting pool area beside the Washington Monument. Each year, onlookers are wowed by this magnum opus display which is nationally televised.
New York City, N.Y. –
This hip city is transformed into an luminous marvel as fireworks light up the Brooklyn Bridge and both sides of the East River. The New York Harbor offers the best vantage point for excited Independence Day revelers.
Philadelphia, PA –
This spot of American Independence's naissance, throws the biggest and most lavish party as a part of the "Welcome America" celebrations. The Benjamin Franklin Parkway situated in front of the Philadelphia Museum of Art is brought to life with the Fourth of July Jam and fireworks concert. The celebration is carried forward to the next day at the Delaware River Waterfront.
San Antonio, Texas –
This Texan city is host to the largest and longest Fourth of July fireworks display. A large event that attracts families and kids, has a kids-zone and plenty of fun and lively music coupled with oodles of delicious food attracts crowds of hundreds. Fireworks set off – to a medley of patriotic songs – at 9:30 PM and are also broadcasted on the local radio station.
Portland, Oregan –
This little city has a plethora of skyrocket and celebration events all through the 4th of July weekend. Portland's Safeway Waterfront Blues festival is a haven for music lovers and the fireworks add to the musical delight. This blues festival is one of the largest in the world and attracts a host of famous artists such as Gregg Allman, Maceo Parker and many more.