Post Office's Cost of Culture report pegs London as the most expensive cultural city in Europe.
A survey held by Post Office Travel Money on city cost barometers has revealed London to be the most expensive cultural city in Europe. The Cost of Culture report has taken into account the price of all cultural activities, from ballet, opera and concert tickets, to entries to museums, art galleries and heritage sites across 12 European cities. The survey found the average cost of cultural exploration in London to be £256, despite free entry to certain galleries and museums.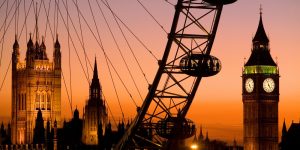 Interestingly, Budapest stood out as the cheapest destination for a second year running, with a cultural expense of £116 over lodging, city travel, drinks, meals and sightseeing. Lisbon gave the best value in Europe, being half the price of Amsterdam, Paris or Rome.
In London, while a couple of tickets for the Royal Ballet would cost £91, two tickets for the opera would steal £117.50 from your wallet, which is double of what you would spend in Vienna, Moscow or Berlin. Incidentally, two tickets to the ballet in Budapest would amount to £15, while an entry for two at the opera would cost £20.
Paris was revealed to be the second most expensive city, followed by Barcelona, where you would have to shell out £135.31 just for opera tickets for two.
In terms of just sightseeing, the cities of Riga (Latvia) and Vilnius (Lithuania) had the lowest possible expense.
Photo Credits: The Huffington Post