Former Real Madrid President Ramon Calderon stirs up rumours about Cristiano Ronaldo's Manchester United return.
Real Madrid star Cristiano Ronaldo is rumoured to return to Manchester United from his current club Real Madrid. In 2009, former Real Madrid President, Ramon Calderon had signed Ronaldo from Manchester United in a record £80 million deal. Speaking to talkSPORT, Calderon said, "My impression is he is fed up with the policy of the current president."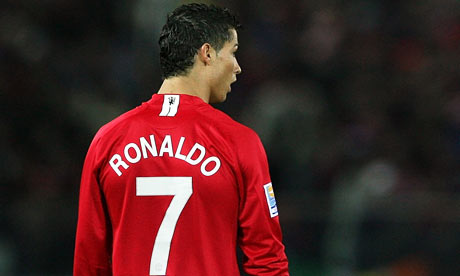 Ronaldo seems to be upset with the departure of stars like Gonzalo Higuain, Mesut Ozil, Xabi Alonso and Angel Di Maria over the last few years. There were also reports that stated that Manchester United were drawing up a big deal to lure Cristiano Ronaldo back to the club.
The 29-year-old Portugese star Ronaldo told Ramon, at the time of his Real Madrid transfer, that he was very happy at United and he was grateful to the club.
Gary Neville, Manchester United legend, who played alongside Ronaldo for 6 years at the Old Trafford said has reacted to the rumours of Ronaldo's return. In an article on Skysports, Neville said "The arrival of Angel Di Maria and Radamel Falcao has made it more possible for Manchester United to sign Cristiano Ronaldo."
Cristiano Ronaldo began his club football career in 2002 with home club Sporting Lisbon. In 2003, Sir Alex Ferguson signed Cristiano Ronaldo, who was given the prestigious 'Number 7' jersey. When Ronaldo left The Old Trafford in 2009, he said he was grateful to the club for making him the player he is today.