President Obama and many other advisers are all set create history at the Blair House as the Health care summit takes place today .
For those of you who are not familiar with Blair House, then you must know that it is a very historic building.
It has been the home of some prominent advisers as well presidents in the past few decades and has even been the wedding reception of a Civil War legend.
Blair House was built for Dr. Joseph Lovell, in 1824 and is currently used for foreign government officials and other important guests.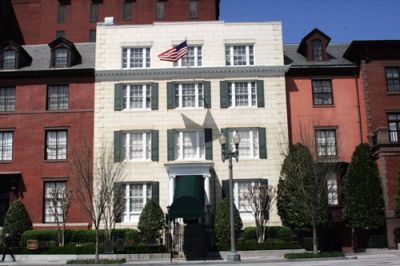 It was in 1836 that a newspaperman called Francis Preston Blair bought the house and hence you get the name 'Blair House'.
More recently, former US President Bill Clinton held Cabinet meetings there in his role as the President of the United States.
Today's gathering is a rare time that the press will be allowed inside Blair House and it is bound to be a historical moment that goes down in the records of Blair House.