In a big upset, 10 year old boy beats older Swedish rival in World Junior Chess Championship.
The World Junior Chess Championship is currently underway in Pune, India and the competition saw an upset on the opening day, October 6, 2014, as 10-year-old Nihal Sarin beat his 19-year-old Swedish opponent. The 19-year-old Jonathan Westerberg is an International Master and is ranked 344 FIDE points above his rival.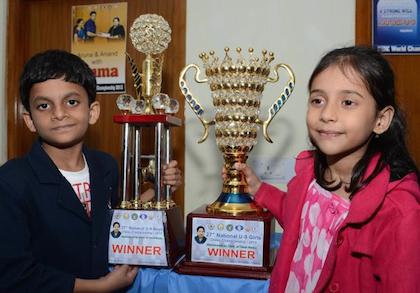 Nihal is born and brought up in Kerala and began playing chess from the age of 6. He learned all his chess by playing with his grandfather, Ummer. The Indian boy walked around the hall between moves and celebrated his win with a chocolate. The match lasted exactly 5 hours. Jonathan has a FIDE rating of 2420, while Sarin is 344 points behind at 2076.
It seemed like the Swedish underestimated his opponent's skills. At the post-match press conference, Westerberg said, "As hard as I tried to think of him as an equal, my mind could not wipe away the thought that he is just a kid and his mother still has to take care of him."
Nihal's Grandmaster, Abhijit Kunte said, "A win at the U-10 category makes it clear that he has talent and advanced training should start here."
Nihal already proved his mettle when he won the U-10 World Youth Championship title in Durban, South Africa last week. This is a good sign for India, who has already given the world a Chess legend in Viswanathan Anand.