American Idol's Top 24 show was a crowd puller and saw 12 guys and 12 girls battling out each other to become the next American Idol.
The latest updates on American Idol 2010 are as follows.
The Thursday night guests at the season 9 American Idol were former Idol contestants Kris Allen and Allison Iraheta.
The boys in the safe zone are as follows, Todrick Hall, Casey James, Jermaine Sellers, Lee Dewyze, Andrew Garcia, Michael Lynche, John Park, Aaron Kelly, Tim Urban and the favorite Alex Lambert.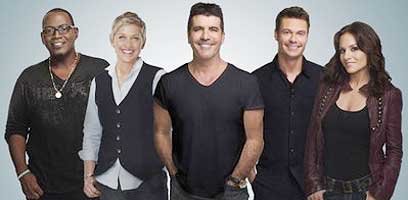 For the girls at 2010 American Idol, the safe zone looks like Katie Stevens, Paige Miles, Lacey Brown, Lilly Scott, Crystal Bowersox, Siobhan Magnus, Haeley Vaughn, Katelyn Epperly, Michelle Delamor, Katie Stevens and Didi Benami.
The girls that are out of this season of American Idol are Ashley Rodriguez and Janell Wheeler. On the other hand for the boys Joe Munoz and Tyler Grady have to see the door out.