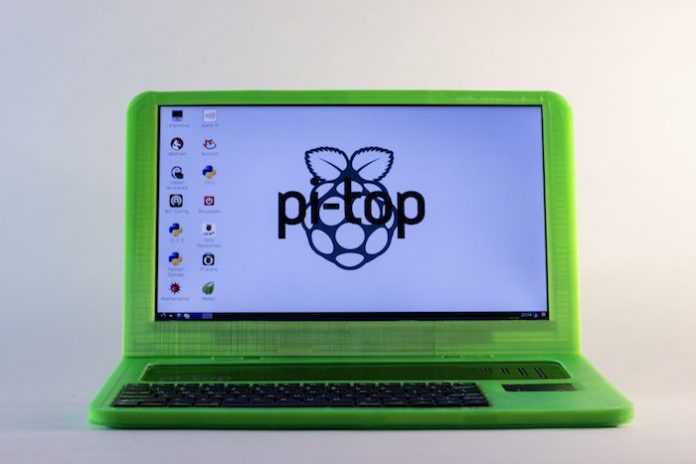 Crowd-funded project Pi-Top is the world's first 3D printed laptop.
The world's first 3D printed laptop is created by two entrepreneurs Ryan Dunwoody and Jesse Lozano and it is up for pre-orders on crowd-funding website Indiegogo. The kit includes everything that a person would need to build their very own laptop via a 3D printer. While the Pi-Top can be used as a regular laptop, the makers hope people use it to learn how each component functions and is used.
The Pi-Top will run on the 'Raspberry Pi', which is a credit card like desktop tower that needs to be inserted into the laptop for it to actually begin working. It is available on Indiegogo for £180, but shipping of the first Pi-Top will only begin May 2015.
With 3D printing picking up speed in the last few years, more and more people are buying it and making a lot of products at home. Recently, the world's first spaceship, that was made using a 3D printer, was launched into space. Keeping the current trend in mind, the entrepreneurs struck gold with the idea of selling a kit where people can print their own laptop.
It is important to note that the kit does not include a 3D printer and that this product would be of no use to you if you don't own one. The laptop has more educational value than regular utility. It explains to enthusiastic young minds how a laptop works, how a battery charges. In case something breaks down, the user will be able to fix it on his own, using the instruction manual provided.