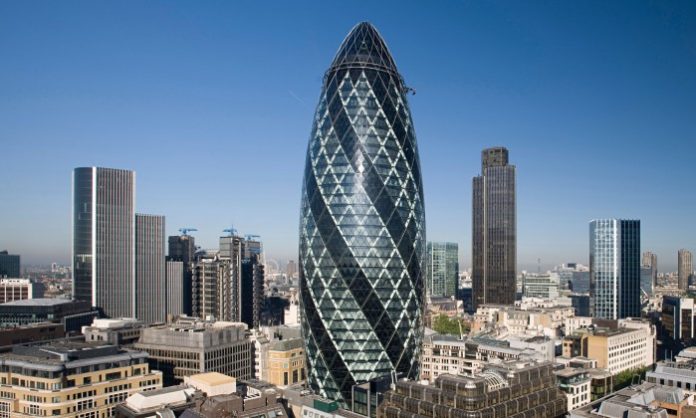 Brazillian banking giant the Safra Group acquires the Gherkin, London's primary financial district.
The Gherkin, London's prominent financial hub, has been bought by the Safra Group, Brazil's most influential banking giant owned by billionaire Joseph Safra, for £700 million. The iconic symbol of contemporary architecture at 30 St Mary Axe was designed by Norman Foster and is just one of many instances where an overseas organization has swooped in to buy buildings in the city.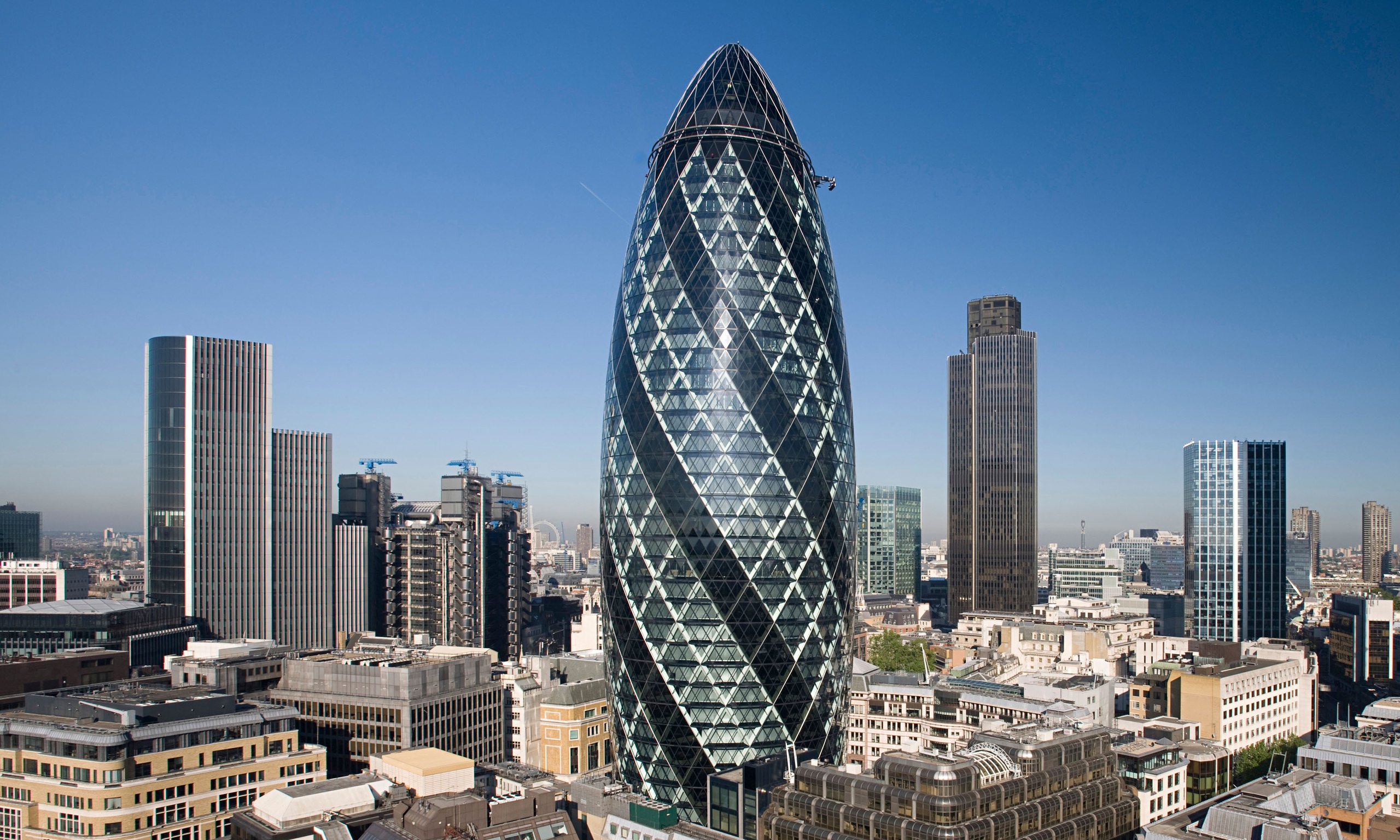 The decade old 591 ft high commercial skyscraper has 40 storeys, which is the sixth highest building in London and stands on the previous site of the Baltic Exchange after it was severely damaged in 1992 by a bomb explosion by the Provisional IRA.
The tower's panoramic dome, known as the 'lens', gives a 360 degree view of London and bears similarity to the glass dome that partly covered the ground floor of the previously existing exchange. The building got its name, the Gherkin, around 1999, pertaining to its unconventional design and appearance.
Safra is Brazil's second-richest man, with an estimated net worth of £7.7 billion, as per the Bloomberg Billionaires Index. The tower was priced at £650 million early in 2014 after its previous owners, private equity firm Evans Randall and German property investor IVG Immobilien, defaulted on a loan. They had bought the building in 2007 for £600 million from Swiss Re, a global reinsurer.
Photo Credits: theguardian.com