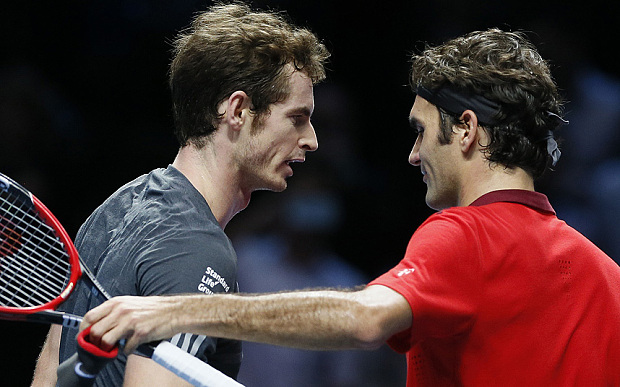 Britain's Number 1, Andy Murray knocked out of the World Tour Finals by World Number 2 Roger Federer.
Tennis star Roger Federer knocked his British opponent, Andy Murray out of the ATP World Tour Finals in a humiliating fashion. The Swiss beat the Andy Murray 6-0 6-1 in straight sets to end any hopes that Andy Murray had. The match was held at the O2 Arena in London on November 13, 2014. Murray required to win the match in straight sets if he had to have any chance of qualifying.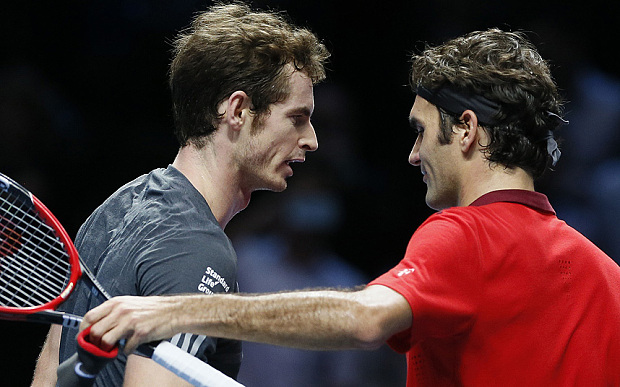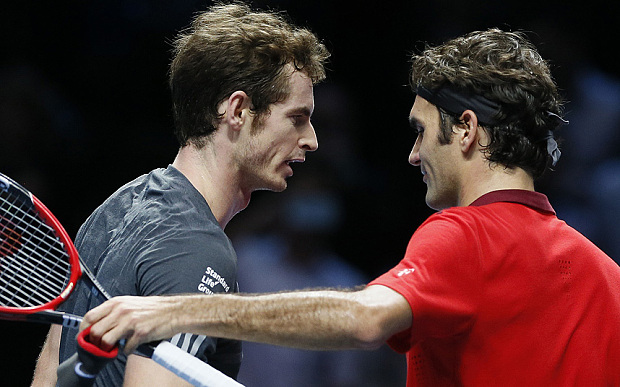 Things were just not going well for him as he won only 8 points in the first set. Murray did not win a single game till he was 6-0 5-0 down. A spectacular performance by Roger Federer made sure that the odds always tipped in his favour. It took the world number 2 only 56 minutes to wrap up the game and finish on top of Group B. Federer is the first player to enter the semi-finals from Group B.
This defeat is the worst ever for Andy Murray, who was beaten 7 years ago by current world no. 1 Novak Djokovic in similar fashion – 6-1 6-0. After the match, Murray said, "I've lost Grand Slam finals, which have been very tough, but in terms of the way the match went it was not ideal from my side of the court – far from it."
As a result of this loss, Japan's Kei Nishikori goes through to the semi-final, where he will face Novak Djokovic.