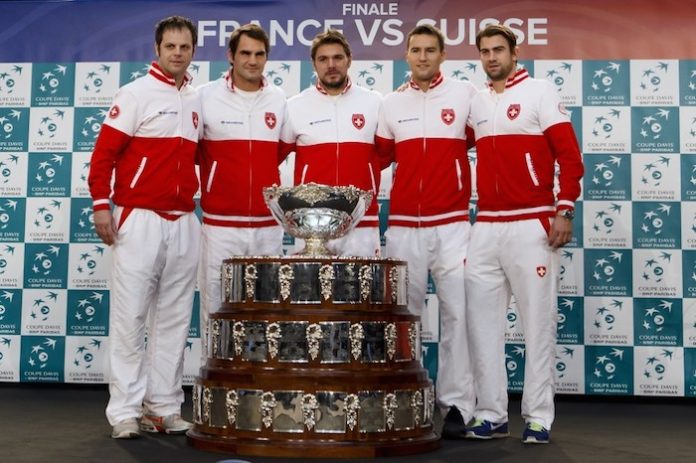 Captain of the team, Roger Federer guides Switzerland to Davis Cup win.
The long and illustrious career of Tennis ace Roger Federer has seen several highs and lows, but for the first time, Federer guided his country, Switzerland to a win in the Davis Cup. The 33-year-old Swiss clinched the victory for his side over a win on Sunday, November 23, 2014 against France's Richard Gasquet.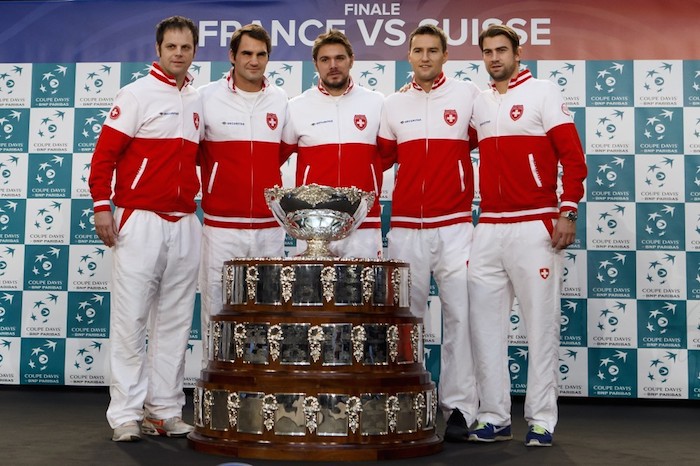 Federer won the game 6-4 6-2 6-2. On Saturday, November 22, 2014, Stan Wawrinka and Roger Federer claimed the double's victory over French duo of Richard Gasquet and Julien Benneteau. Switzerland had a lead of 3-1, which France could not overcome. The team suffered a huge blow when Roger Federer was beaten by Gael Monfils in the first singles match.
Federer had pulled out of the ATP World Tour final against World No. 1 Novak Djokovic just minutes before their match because of a back injury he sustained in the semi-final. An injured Federer lost his first match of the Davis Cup, but came back strongly over the weekend to guide his team to a win.
After the match, Federer said, "This one's for the boys. This is not for me, this is for them." There was some tension brewing between Stan Wawrinka and Federer during their match in the ATP World Tour Finals, but the two seemed to put it behind them and work as a team.
It took the Master 15 years to get his hands on the first Davis Cup title. Roger Federer made his debut in the tournament in 1999.