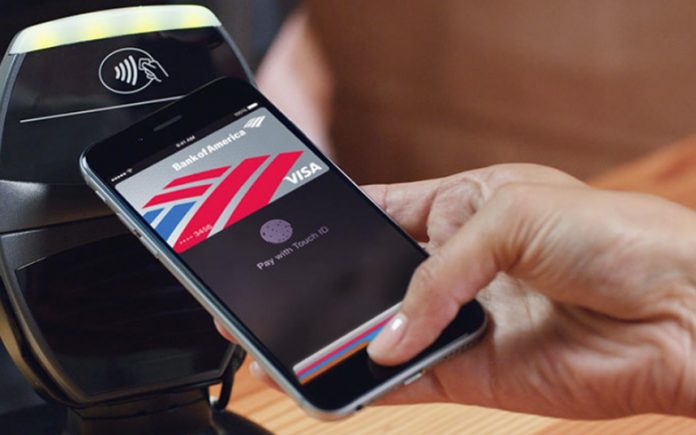 US based tech giant Apple had launched its payment service Apple Pay in the US in 2014 and had then revealed that it will soon going to be launched in the UK market. Apple has now revealed a date and said that the service will be launched in the UK on July 14, 2015.
The United Kingdom will become the first territory outside US and more than 250,000 locations will be accepting the service. The initial transaction cap is £20 which is expected to be increased by £30 by the end of the year 2015.
Payments from Apple Pay will be accepted by many of the major banks along with London Underground. Some of the street chains that will also be accepting the payments include BP, BOOTS, Costa Coffee, KFC, McDonalds, Nando's, New Look, Pret A Manager and the Apple Stores.
Apple Pay can be used by the consumers to pay for goods and services with the help of their iPhone or Apple Watch through the Wallet App on the service. The company will begin training for the new Apple Pay from July 12, 2015. Apple is slowly expanding in various fields apart from its smartphone business. The company recently forayed in to the wearable devices market.
Photo Credits: Telegraph