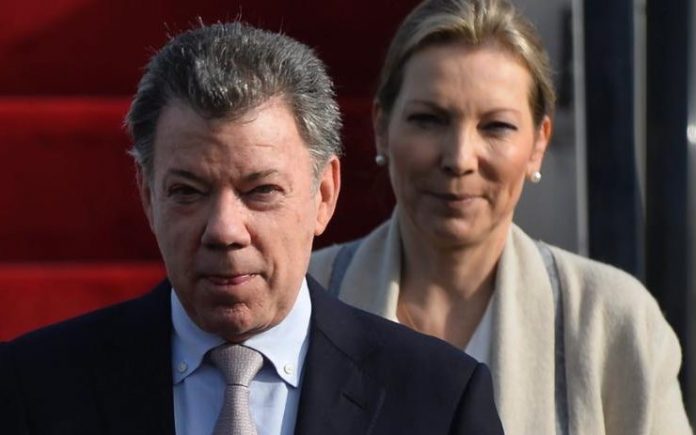 Colombia's president Juan Manuel Santos was welcomed by the Queen to the UK at the beginning of his official state visit. The Colombian president and wife Maria Clemencia Rodriguez de Santos are the guests of Queen at the Buckingham Palace in London. The guests were part of a lavish banquet on November 1, 2016.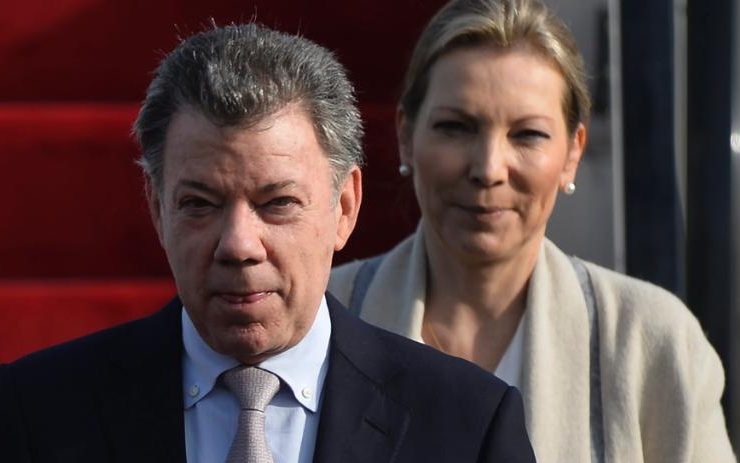 This is the first time a Colombian president has carried out a state visit to the UK and the visit comes after Mr. Santos was awarded the Nobel Peace Prize for his efforts to end one of the world's longest running civil wars. The president was seen walking past the lines of Guardsmen, glancing at the soldiers, who, when are not performing the ceremonial duties, remain active servicemen. The Duke was seen walking a behind the foreign leader.
The Queen introduced Mr. Santos and his wife to Prime Minister Theresa May, Home secretary Amber Rudd and Foreign Secretary Boris Johnson. The Queen and her visitors, left in a carriage procession for Buckingham Palace after the welcome ceremony concluded. The Colombian President is known for his political courage over a peace deal with the left wing Farc (Revolutionary Armed Forces of Colombia) rebels where the accord was narrowly rejected by the Colombians in a vote. The 52 year old war killed more than 220,000 people that included mostly civilians and more than eight million people were driven out of their homes.
The Colombian president and his wife had earlier met the Queen at a private audience in 2011. The Duke and Duchess of Cornwall are already familiar with Mr. Santos and his wife when they travelled to Colombia on an official visit in 2014. The visit of Prince Charles and Camilla was possible due to improved security situation there. The President is also due to travel to Northern Ireland on November 3, 2016 to meet the community leaders at Belfast.
Photo Credits: telegraph