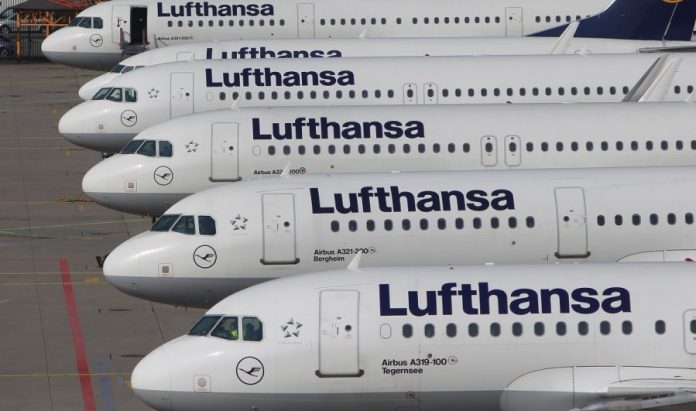 Germany based Lufthansa Airlines was forced to cancel more than half of its flights on April 10, 2018. More than 90,000 passengers have been affected by the cancellations due to the strike action. Lufthansa has earlier suffered similar disruptions in operations due to labour disputes involving its pilots, but the latest strike is a part of a broader round of public sector.
Verdi, a trade Union has demanded a 6% pay hike for its members which involves the airport support services, ground handling staff, a part of the airport fire brigade and other federal and local government workers like the rubbish collectors and public transport staff. The airline said that the strike will affect 58 long-haul flights and an alternative flight schedule will soon be put up on the website.
Put of 1,600 flights about 800 flights have been affected by the strike in Frankfurt, Cologne, Bremen and Munich. Lufthansa said, "Passengers whose flights are not affected by the strike are also asked to allow more time and to come to the airport earlier, as waiting times are to be expected". A member of the executive board of Lufthansa , Bettina Volkens said that the carrier was not a part of the collective bargaining but unfortunately their customers and services were affected by the consequences of the dispute.
Volkens added that the government must levy strict rules in terms of strike and industrial action. The airline further protested, "The nature and extent of the widespread and full-day strike is inappropriate and unreasonable at this time". Thousands of passengers took the social network to express their anger over the untimely protest. Several pictures were uploaded on the internet which showed dozens of people struggling to reclaim their baggage at the airport. Many of them were seen gathered around the passport control and also had to wait more than two hours.
Photo Credits: delfi