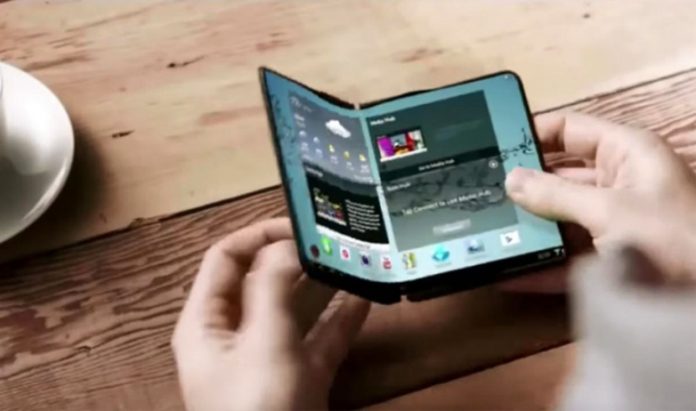 After years of development and research, Samsung has introduced its folding smartphone at the Samsung Developer's Conference. The new foldable smartphone by Samsung is expected to bridge the gap between tablets and smartphones and also has the potential to change the smartphone design scenario for ever.
The technology used in the smartphone is known as the Infinity Flex Display and is in the form of a tablet that can be packed down in to a smartphone size. The device has a big 7.3 inch screen which is about an inch bigger than the biggest Apple Handset, the iPhone XS Max. Up to three separate apps can be run simultaneously.
The new reveal came with a separate announced about foldable phones by Google at the Android Developer Summit. The search engine officially announced the support for a category of Android handsets which are described as foldables. Engineering head at Google, Dave Burke said that the company would be, "enhancing Android to take advantage of this new form factor with as little work as necessary". The sad part is that the company has not given any confirmation about the actual release date of the phone.
Earlier in 2018, reports said that the production of the Galaxy X Smartphone will begin by November 2018. Later Samsung confirmed the news and said that it will begin mass production in the coming months. This means that it is very unlikely that the device will arrive in stores before Christmas. There are chances that the handsets will be made available only by early 2019. With the prediction, there are also chances that the device might be launched at the Mobile World Congress, Barcelona's annual tech trade show which is regularly attended by the South Korean giant. The event is an annual event that is held at the end of February every year. Talking about the price, it is not clear how much it will cost but is surely going to be expensive.
Photo Credits: BGR