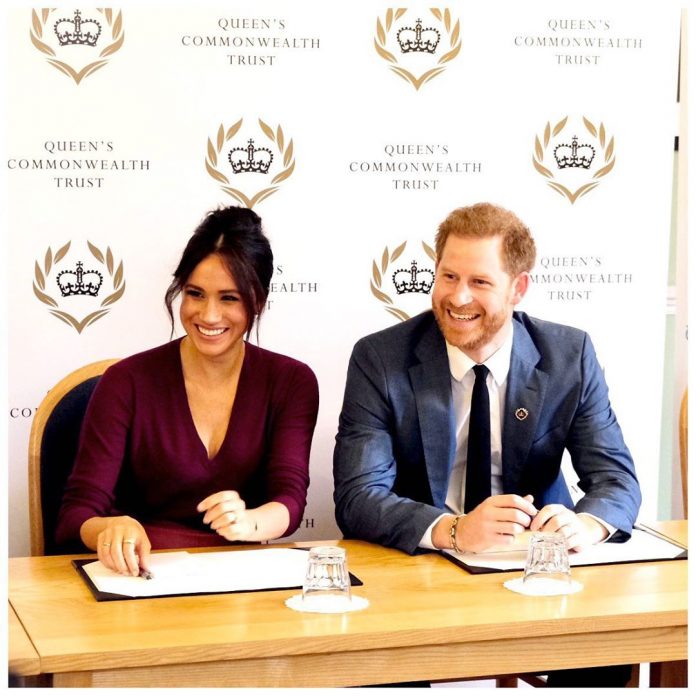 Duke and Duchess of Sussex, Prince Harry and Meghan Markle have been in news since the time they got engaged. After their fairy-tale wedding at Windsor Castle in 2018, the two continued to remain in news for constantly going against the Royal protocols. Once again the couple has made news with their recent announcement that they will be stepping back as the senior members of the royal family. The news has come as a shock to the royal family followers and the royal family members as well. The announcement was made on January 8, 2020 in a statement released by Buckingham Palace.
The news has come after a turbulent year for the royal family as well as the couple who has been dealing with constant pressures of family issues and royal life. The couple in the statement informed that they are giving up as senior members of the royal family and would work to be financially independent. The statement clarified that they would continue to support Her Majesty The Queen. The couple added that the decision was made after many months of discussion held internally. Finally it was also informed that Prince Harry and Meghan Markle would balance their time between the United Kingdom and North America.
After the couple's statement, Queen Elizabeth II also issued a short statement which mentioned that the discussion with Prince Harry and Meghan are at a preliminary stage and that they understand the couple's desire to work things out according to their ways and not what is mentioned in the royal protocol. At the same time, nothing has been defined as to what makes a senior royal, but it is generally considered as the ones who are close to the throne and continues to carry out duties as per and on behalf of the crown.
Meghan and Harry spent Christmas with the Duchess' mother Doria Ragland in the United States and skipped spending time with the royal family.
Photo Credits: Instagram