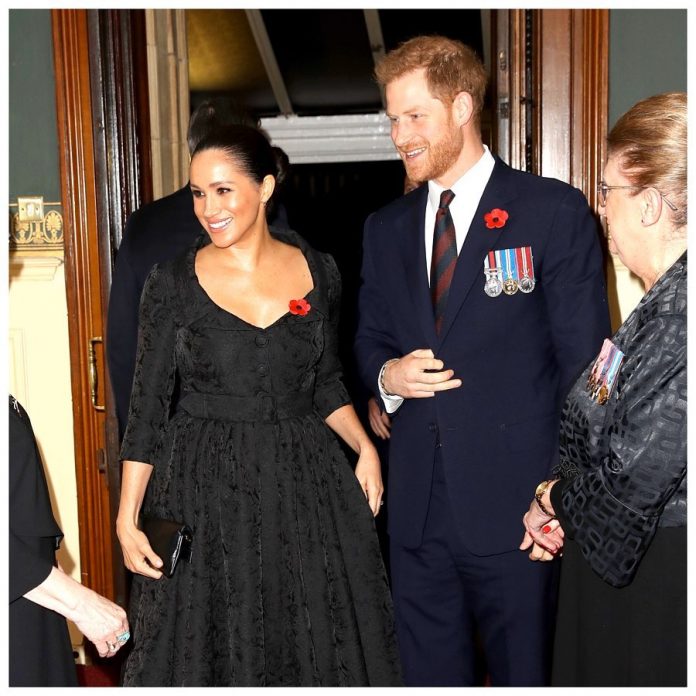 Prince Harry and Meghan Markle had shocked their followers after their announcement that they would separate from the Royal family and would also give up on their royal duties and royal titles. The royal couple is now looking forward towards their independent lives in Canada. Some of the earlier reports said that Meghan and Harry will be prevented from using the Sussex Royal label. The couple continues to use the name on their popular Instagram account and their website.
Harry and Meghan have also applied for a number of trademark applications for many products. The use of the title for future use was being reviewed and talks were on if it could be used. The Duke and Duchess of Sussex have stepped back as the senior members of the royal family and said that they will be working towards their financial independence. The couple might no longer be able to use the word royal.
It was already decided between the officials and the couple that they would not use the word royal in their branding. Since New Year 2020, the couple has been living at a luxury mansion in Canada's Pacific west Coast with their son Archie. An official announcement was made by the Buckingham Palace and informed that they would begin their life away from royal duties within months.
Prince Harry and Meghan Markle have been in news since the time they got engaged. Eyebrows were raised when Meghan did not hesitate to break a few of the royal protocols. Soon there were reports that they have withdrawn their office from the Buckingham Palace and also separated from brother Prince William and Kate Middleton. This was when Meghan and Harry had first used the name Sussex Royal when they created their own royal household. The news of the couple leaving the royal family duties came as a shock for the royal and political observers.
Photo Credits: PA / Royal British Legion