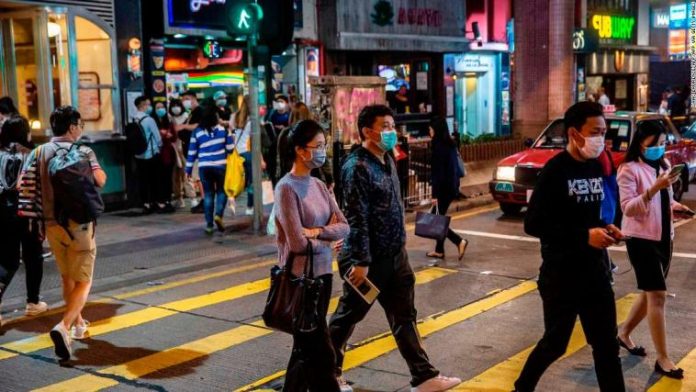 The government of Hong Kong is currently preparing to reopen its economy after a lockdown due to the coronavirus pandemic. While Hong Kong is preparing to reopen later this week, an announcement has been made by the government that it will be giving ten masks free of cost to every family. Preparations are being made as a ,major portion of the society will reopen later in the week. The region has about 7 million people and or a full 14 days there has been no reports of community transmission of the virus. This has allowed the local politicians to roll back the restrictions that were placed earlier.
Many reports have stated that every family in Hong Kong will be receiving ten masks made of cloth along with reusable masks which are developed locally and are also known as the CU mask as it contains copper. The residents of the region need to register themselves starting from May 6, 2020. The masks made of cloth will arrive at the residence of the citizens through mail and no registration is needed for that. On the other hand, the gyms, movie theatres and beauty salons will be allowed to be reopened from May 8, 2020.
The restaurants will also be allowed to be reopened but with conditions that they will have to place the tables at a distance of 1.5 meters and should also limit the number of people on a table to eight. Carrie Lam, the chief executive at Hong Kong said that this is the right time to lift some of the social distancing restrictions but since it is a pandemic, there are all the chances that it could relapse so things should not be taken lightly.
Hong Kong has not been affected with the virus as it has seen only 1040 infected cases and only four deaths have been reported so far since the pandemic started. The schools in Hong Kong will also reopened from May 27, 2020. The schools were closes since the end of January, 2020.
Photo Credits: CNN