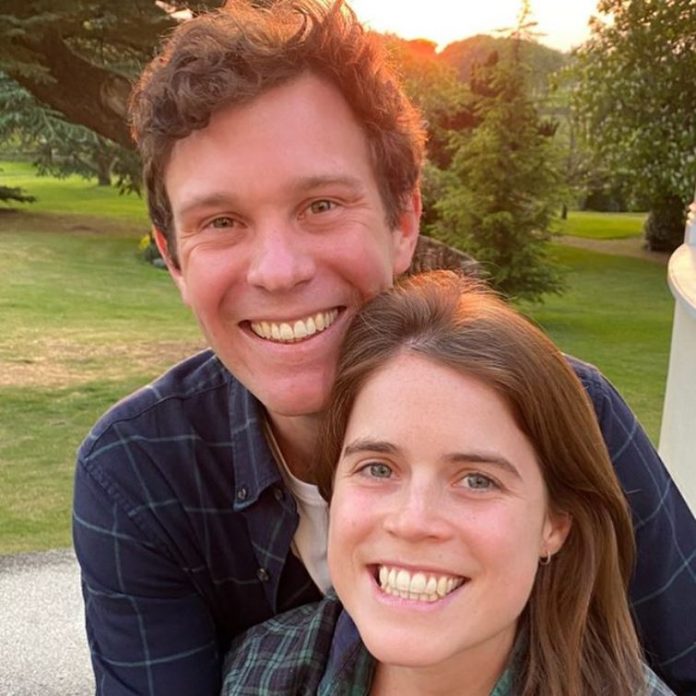 Member of the British Royal Family, Princess Eugenie and husband Jack Brooksbank are now parents to a baby. The 30 year old made the announcement on her Instagram account and this is the first child for the couple and is the grand child for Prince Andrew and Sarah, Duchess of York. The post had shown a picture of the couple's hands as they hold the tiny hand of their new bundle of joy. Reports say that the baby boy was born on February 9, 2021 at the Portland Hospital in London.
It was in the month of September when the couple had announced about their pregnancy and then a number of fans had wondered if the baby would get a royal title. There were also predictions that Princess Eugenie and her husband would not choose to give a royal title to their child. This was also done by Meghan Markle and Prince Harry who chose not to give their son Archie a royal title.
Sources close to the family have revealed that even if the Queen decides to give a title to the baby as a gift, Eugenie and Jack do not desire to give their child a title. Princess Eugenie is aware that a title could turn out to be a curse or a blessing. The 30 year old and husband Jack want their child to have an ordinary life, to work and earn a living.
Even now titles do not really matter to Princess Eugenie and or Jack as they just want a happy and a healthy child. It was in January, 2018 when the Duke of York's Office at the Buckingham Palace had announced that Princess Eugenie and Jack Brooksbank were engaged. They got married in October in the same year and moves to St James Palace. Her wedding dress was designed by British fashion designers Christopher de Vos and Peter Pilotto.
Photo Credits: Princess Eugenie official Instagram account