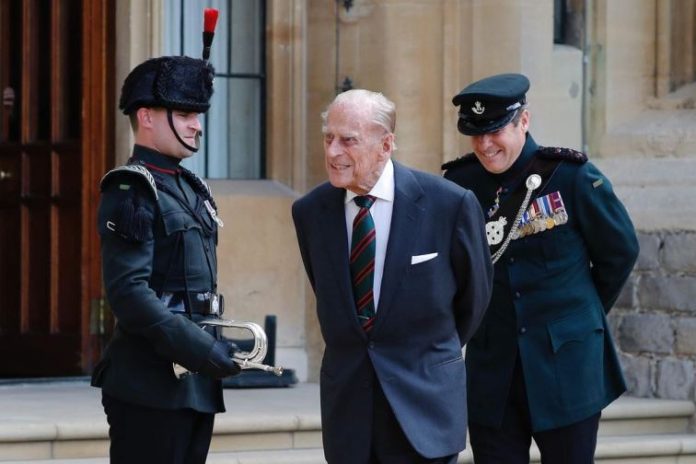 The Buckingham Palace announced that the Duke of Edinburgh, Prince Philip has been admitted to the hospital in London after he complained of feeling unwell. The official statement informed that the 99 year old was admitted to the private King Edward VII Hospital on February 16, 2021. It is also informed that Prince Philip has been admitted as a safety measure as per the doctor's advise.
The Duke is expected to remain in the hospital for the next few days for observation and rest. The actual reason for his admission in the hospital has not been revealed but has already spent two nights at the facility. Her majesty Queen Elizabeth II's husband was feeling unwell for a few days but his illness is not related to the coronavirus. The Duke is expected to celebrate his 100th birthday on June 10, 2021.
Reports say that he has been in good spirits in the hospital while the 94 year old Queen remains at Windsor Castle. It was in January, 2021 when the Buckingham Palace has announced that the Queen and Prince Philip had received their COVID-19 vaccinations that were administered by a doctor at Windsor Castle. The couple has been spending the recent lockdown at Windsor Castle in England and is helped by a small household staff, who are nicked named as HMS bubble.
They had also had a small Christmas celebration at their Berkshire residence and skipped the traditional family gathering at the Sandringham estate of the Queen in Norfolk. It has been noticed that the Palace has been protective of the privacy of the members of the Royal family, especially when it comes to the health problems. Despite that, it was confirmed the admission of the Duke was completely precautionary and not an emergency. In the past few years the 99 year old has been in and out of the hospital due to health problems.
Photo Credits: The royal family official Instagram account