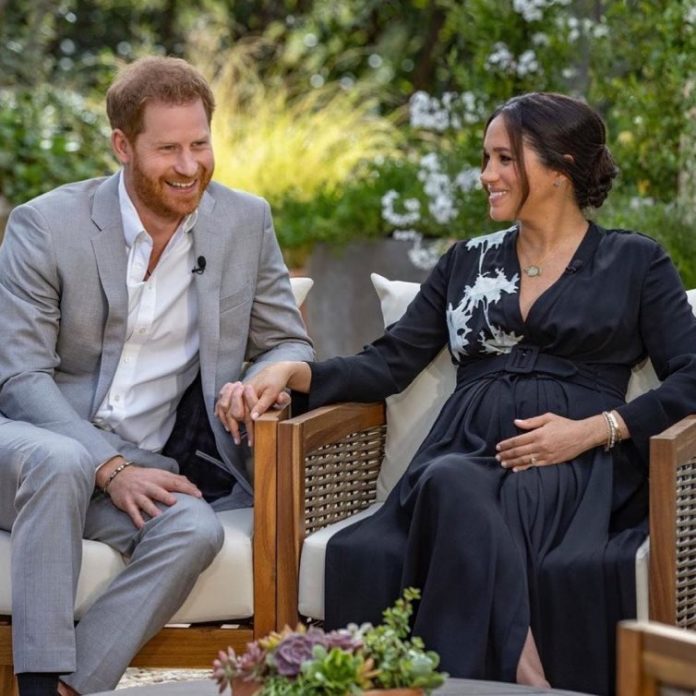 It was just a while back when Prince Harry and Meghan Markle had revealed that they are expecting their second baby. Now the couple has revealed that they are all set to have a baby girl. Prince Harry and Meghan had appeared on the much awaited Oprah Winfrey interview on March 7, 2021 and this was when the two revealed about the gender of the baby.
Interestingly the topic of the baby's gender came out in just a few minutes in to the interview. The host had commented on the growing baby bump of Oprah and that was when the she asked if they knew at this point of time what they were having this time round. In response Meghan was generous to announce that she and he husband did find out about the gender of their baby but said that she would wait till her husband joins her in the interview later to reveal it.
Prince Harry soon joined wife Meghan Markle and revealed that they are expecting a baby girl. Harry expressed that it is great to have any child, any one or any two, but to have a boy and then a baby girl was something amazing. He added that his family is now complete with four of them with their two dogs. The couple also went on to reveal that this would be their last child and added that their second child is due to be born this summer.
It was in the month of February on Valentine's Day when the couple had announced that they are expecting their second child. The spokesperson of the couple had then said that they can confirm that their son Archie is going to be a big brother. The statement had added that the Duke and Duchess are overjoyed to be expecting their second child. The announcement of the second pregnancy came after Meghan had revealed that she had a miscarriage last summer.
Photo Credits: Pixabay