UK Today News: American Idol March 31 2010 Results: Didi Benami Eliminated, Diddy-Dirty Money and Usher Perform
American Idol's March 31 Results show saw another promising Idol saying goodbye to the American Idol Show. Didi Benami was voted off the top 10 of American Idol Season 9 on March 21 2010.
Didi Benami took the competition by storm a few weeks ago and she was one of the main American Idol favorites this year. Although she had some bad times with her song choices, she also had some great moments on American Idol 2010.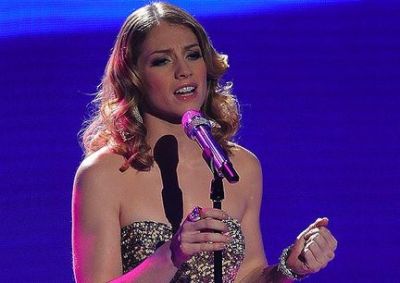 She sang Fleetwood Mac's "Rhiannon" one last time yesterday, but the Idol judges did not use the Save option for her.
Didi Benami's rendition of "What Becomes of the Brokenhearted" landed her in the bottom 3 along with Tim Urban and Katie Stevens.
It may be the end of the road at Idol for Didi, but it definitely is a new life for Didi's music career since she will always have her fans there for her.
The American Idol March 31 Results Show had some good entertainment too. The show saw performances from Usher, season-two "Idol" star Ruben Studdard as well as Diddy-Dirty Money. Not too mention an appearance by Justin Bieber.