UK Today News: Strawberry Festival Ponchatoula La – Louisiana's Free Festival Draws Crowds
The Ponchatoula Strawberry Festival 2010 was formerly called the Strawberry Bonanza, when it began 1972.
Today, Louisiana's Strawberry Festival attracts hundreds of thousands of people and has a lot of things in store for people.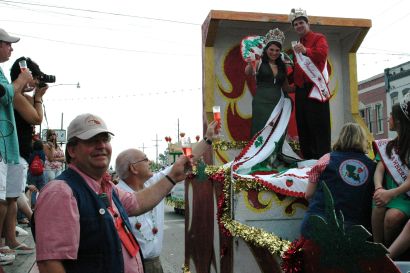 Ponchatoula Strawberry Festival takes place at the Festival Grounds, Memorial Park, in 301 N. 6th St., Ponchatoula.
It happens to be Louisiana's biggest free festival with fun rides, games, famous strawberry eating contests, a strawberry auction, food and loads of music which will be played on two stages, 8 a.m.-10.
There will also be a Strawberry Festival parade at 9:30 a.m. on Main Street.
For any queries on the Strawberry festival you can call 800.917.7045.