UK Today News: Conan O'Brien to return to television on TBS Late Night.

Conan O'Brien is all set to be back on TBS Late Night starting this fall.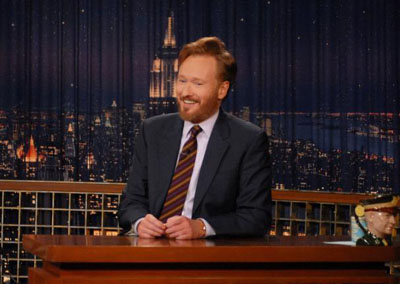 From the past couple of weeks he is in talks with TBS. It is reported that Fellow comedian George Lopez helped bring Conan O'Brien to the network as he also has a show on TBS. Conan O'Brien, ever since he left the NBC Tonight Show in January, is not supposed to be on TV until September 2010 according to his exit deal.
O'Brien starts a two month North American comedy tour and is busy there. His new show will air at 11pm ET followed by George Lopez's show at midnight.
Conan O'Brien posted on Twitter just recently saying,
"The good news: I will be doing a show on TBS starting in November! The bad news: I'll be playing Rudy on the all new Cosby Show."
Conan O'Brien $32 million settlement package with NBC was to leave the Tonight Show after former host Jay Leno wanted to be back on his show.
Conan O'Brien is one comedian to look forward too this fall.