UK Today New: Tila Tequila Pics – Platinum Blonde and Not Pregnant!

Reality star Tila Tequila was spotted at Faith Evans' RnB concert in Hollywood on Wednesday looking slim as ever with no baby bump in sight.
Tila Tequila is known to have proclaimed to the world that she was pregnant in January 2010.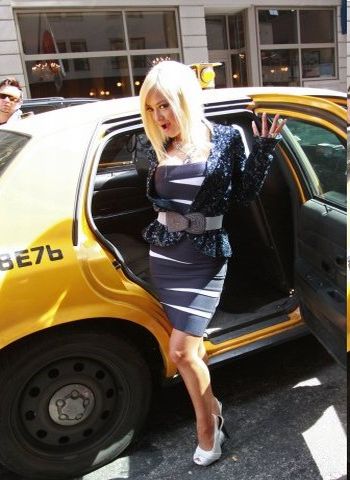 She had told her fans via Twitter, "I have a baby growing inside of me now, and that is my new happiness in life. It's no longer my brother's baby… It is MY very own baby."
After that she had a minor accident and was even suicidal – all this following the death of of her socialite fiancee Casey Johnson in January.
Her recent appearance as a platinum blonde with a near perfect figure has led many to believe that the "pregnancy claim" was just a publicity stunt to garner support for the MTV star.
Check out Tila Tequila's Pic: