Britain's got Talent runner-up Susan Boyle was often in the middle of controversies considering her very plain appearance. However, all this seems to be changing now, as new pictures of a lovely woman appear everywhere. Susan Boyle has gone in for a makeover and she looks fabulous!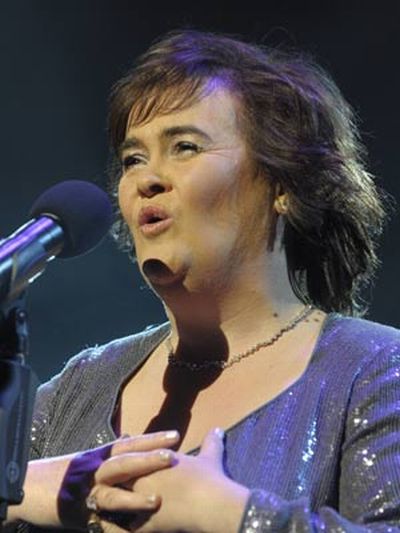 In an interview, where she spoke about her new look, she said, "I didn't know what I looked like on television until I saw myself on Britain's Got Talent. I saw this wee wifey with the mad hairdo and the bushy eyebrows and said, 'Hmmm, not really telegenic.' So, I decided to spruce myself up a bit. When I look in the mirror now, I see this sophisticated lady. I'm still a bit like that wee wifey inside, but more refined in some ways. I think any woman would have done the same. Would you want to look like the Hairy Angel? I don't think so."
As you can see in the pictures below, this so called "hairy angel" has turned into a beautiful angel with grace, poise and elegance personified. Right from her hair to her shoes, she looks a lot more polished and angelic.
Susan is currently preparing to release her debut album I Dreamed a Dream on November 23.
Check out Susan Boyle's new makeover pics here: