UK Today News: Boston Marathon 2010 Results

Boston Marathon 2010 Results are as follows:
The runners leading include defending champion Deriba Merga and 4 time winner Robert Cheruiyot.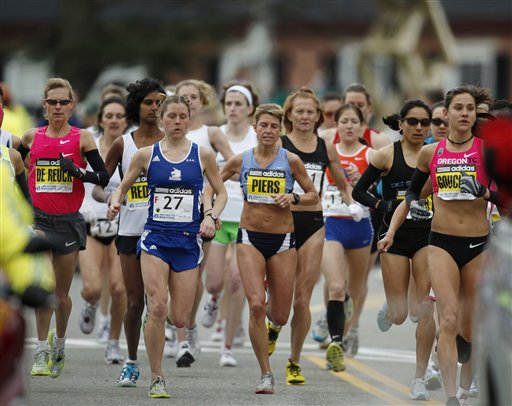 The finish line was crossed by Robert Cheruiyot in a remarkable 2 hours 5 minutes and 51 seconds to win the Men's Marathon. This was a course record.
Runner Ryan Hall ended up as the fastest US runner finishing fourth overall in 2 hours, 8 minutes and 41 seconds. Ethiopia's Teyba Erkesso won with finishing in 2 hours, 26 minutes and 11 seconds.
Defending champion Salina Kosgei finished third place in 2 hours, 28 minutes and 35 seconds.
The Boston Marathon 2010 also included Russian Pushkareva who finished just exactly three seconds behind the winner.