UK Today News: London Marathon 2010 Begins Today – Princess Beatrice among 36,000 Marathon Runners
Today is the London Marathon 2010 and thousands of runners including celebrities, Teletubbies, leprechauns as well as fun runners will take part in 2010 Virgin London Marathon in UK today, 25th April 2010.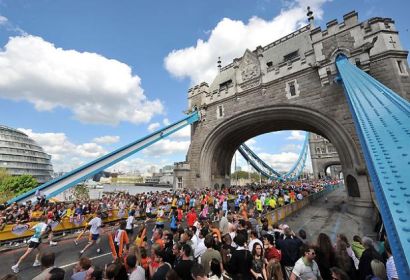 Reports say that more than 36,000 athletes will run 26.2 miles through the streets of the British capital to win marathon medals and at the same time run for a cause or a charity organization at the 2010 London Marathon. Princess Beatrice will be the first royal attempting to cover the entire route, with other celebs like chef Gordon Ramsey, singer Natalie Imbruglia also participating in the marathon this year.
According to a source, "A record number of accepted applicants registered for the event at London's ExCeL Centre in London, with a total of 37,527 runners picking up their numbers".
The London Marathon was started by the former Olympic champion and famous journalist Chris Brasher and Welsh athlete John Disley.
The 2010 London marathon will be covered by Britain's BBC channel.