UK Today News: Arizona Immigration Law 2010 To Be Modified By Arizona Lawmakers
Arizona Immigration Law Update: The widespread opposition to the new Arizona immigration law has led to Arizona lawmakers modifying the law late on Thursday, in order to calm the unrest over the Governor's decision to permit the police to ask for a person's immigration status and thereby racially profile Latinos while in search for illegal immigrants.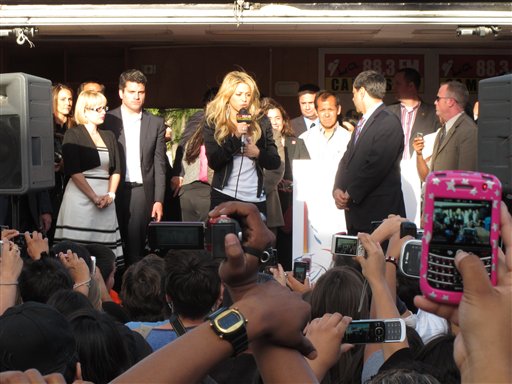 Arizona's immigration law makes it a state crime if a person is found without proper immigration papers in the state of Arizona and it permits the police to decide whether people are residing illegally in the United States of America.
According to reports, after three federal lawsuits were filed challenging the new, the change that was decided in the final hours of their legislative session was removing the word 'solely.'
Lyle Mann, who is in charge of training of police officers in Arizona, told the Arizona Capitol Times:
"It should quell the fears that a lot of people have vocalized, this will make the training and policymaking much clearer and simpler."
The Arizona immigration law has been criticized by President Obama and singer Shakira (in pic above), even though 51% of Americans – in a poll – said  that they are in favor of the law.