UK Today News: 26/11 Verdict – Pakistani Terrorist Mohammed Ajmal Amir Kasab Convicted For 2008 Mumbai Killings
26/11 Verdict: Mohammed Ajmal Amir Kasab, the only surviving Pakistani terrorist captured after India's 26/11 attack in Mumbai has finally been pronounced guilty by Special Judge M.L. Tahaliyani on Monday.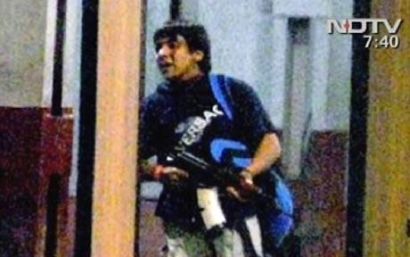 The case was a much anticipated one since the prime accused Kasab, as well as two Indian co-accused Fahim Ansari and Sabahuddin Ahmed were up for trial after the Mumbai massacre in 2008.
Reports say that Kasab was found guilty on all 86 charges and Judge Tahaliyani pronounced the verdict in Arthur Road Central Jail, which is situated in south Mumbai.
Back in 2008, ten Pakistani terrorists entered Mumbai via sea and terrorized the city of Mumbai for 60 hours, leaving 166 people dead and 244 injured. The terrorists caused mayhem and bloodshed at several places in the city like the Chhatrapati Shivaji Terminus, Taj Mahal Palace and Tower Hotel, Hotel Oberoi-Trident, Cama Hospital as well as the Chabad House, a Jewish prayer centre and a cafe by the name of Leopold Cafe.
Kasab has reportedly been charged under various sections of the Indian Penal Code, such as the following – waging war against the nation, charges under the Explosives Act, Arms Act, Passport Act, Prevention of Damage to Public Properties Act, Customs Act, Explosive Substances Act, Bombay Police Act, Foreigners Act, Unlawful Activities (Prevention) Act.
According to the Economic Times, "During the trial, a whopping 653 witnesses were examined by the prosecution and a 675-page written submission was filed."
The verdict comes 17 months after the horrific 26/11 attack in Mumbai city.