UK Today News: Rosalynn Carter releases new book – "Within Our Reach: Ending the Mental Health Crisis"
As she is the advocate for the progress of the Mental Health Treatment, Rosalynn Carter released her new book, "Within Our Reach: Ending the Mental Health Crisis".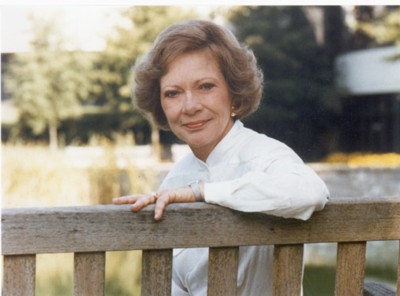 The book launched deals with the Mental Health Systems and the recovery of the same. The book also contains her encounter with a woman and how she was taking care of her mentally ill daughter.
Her book describes her meeting with the woman in 1966 and her work since then. The couple established the Carter center in Atlanta when they left the nation's capital. Rosalynn is dedicated to her work that her devotion led her to write her fifth book and that too it deals only with mental illness.
Eleanor Rosalynn Smith Carter also known as Rosalynn Carter is serving as an advocate for mental health. She is the also the wife of former President Jimmy Carter.
Rosalynn in an interview told that she was so disturbed when she saw the victims of the Katrina Hurricane and the soldiers who retuned from Afghanistan, that these people had completely redefined Mental Illness. She tell that there is a great misunderstanding concerning mental illness, even though she struggled a lot with her husband even when he was in the White House.