The Miss World 2009 contestants had to battle it out for a titled that would show just good they are when it comes to athletics – it was the title of Miss World Sportswoman.
This much sought after title was won by the very gorgeous Eruza Sasaki of Japan. The Japanese beauty was victorious with a succession of talented performances in the huge Nelson Mandela Bay stadium, Port Elizabeth, World Cup 2010 venue.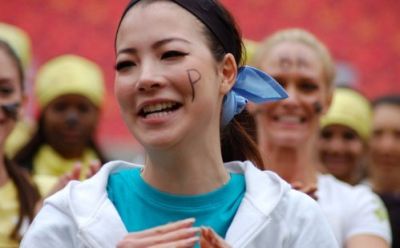 The Felicitation ceremony took place with Danie Jordaan, CEO of 2010 LOC giving away the trophy and medals.
Miss Jamaica came in second, and was followed by Miss Hungary at third.
Miss World 2009 will take place in December in South Africa.