UK Today News: Beau Biden – Attorney General of Delaware and VP Joe Biden's Eldest Son Hospitalized In Delaware
Beau Biden Hospitalized: The White House has confirmed that Joe Biden's eldest son, Beau Biden, was hospitalized on Tuesday. No reasons for Beau Biden's hospitalization have been stated yet.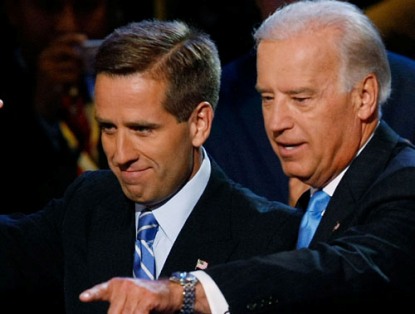 Reports say that The Attorney General of Delaware and the son of vice president, Beau Biden was hospitalized in the local hospital at Delaware. Reporting on his condition, the doctors said that he was awake, could communicate and hear the people around. Biden, 41, was being considered for running for Senate's seat his father's which had held it in the past.
He became the Attorney General of Delaware in the year 2007, and prior to this post, he also served for the Department of Justice. Beau had previously stated that he would not consider running for the Senate, but would rather like to concentrate on his Attorney General Job, which he is working on a high profile sexual assault case, where a pediatrician is involved in sexually harassing many of his patients.
Reports say that his decision had shocked his father; his hopes for his son were washed away. Earlier too Biden was away from his seat, he had a surgery of brain aneurysms.