UK Today News: Brett Michaels Wins Celebrity Apprentice 2010

Even in his ailing condition and facing a series of medical problems, rock star Brett Michaels is the winner of the reality show "The Celebrity Apprentice" 2010.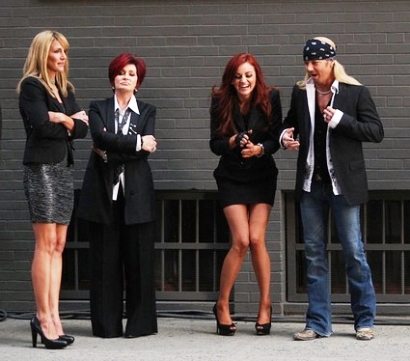 The 47 year old had recently suffered a 'warning stroke' only to later discover, he has a hole in his heart. The glam rocker was named winner in the two hour season finale episode of the show, which went on air, on the 23rd of May.
Brett had recently undergone an emergency appendectomy, then a few days later he suffered a massive brain hemorrhage which he unbelievably survived, then later it was followed by a warning stroke which later made him discover that there is a hole in his heart. But then he was a born fighter, as it was stated by one of the doctors who were treating him, and this was the reason that he actually made it to the shows finale, there was nothing that could stop him.
After Donald Trump crowned Michaels, he became the third celebrity to win this title. And it was a moment to seize when Donald Trump shook hands with the rocker and said "Brett, I have to tell you, you're hired". Michaels won the title by competing in a Snapple challenge, which include making a new flavor for a Snapple tea and then creating a print-ad and a commercial to go with it.