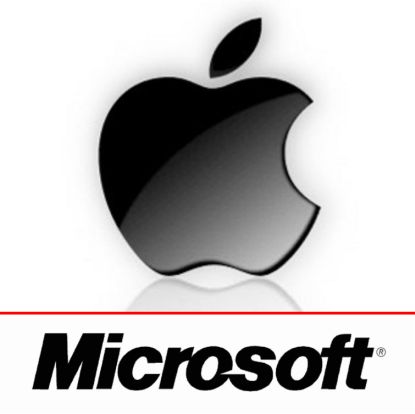 UK Today News: Apple Beats Microsoft – Steve Jobs' Apple Is The Most Valuable Tech Company
Microsoft's enjoyed the status as the biggest player in the tech industry. But that seems to be history after news reports state that Steve Job's Apple has become the Most Valuable Tech Company.
Reports say that Apple's market capitalization beat Microsoft's on Wednesday.
Microsoft's market cap seemed to be doing great last month and it even exceeded that of Apple's by almost $25 billion. However, Apple is now leading by about $3 billion and it seems to be getting bigger and bigger. This is mostly due to the fact that Apple's iPad and Iphone models are no match to Microsoft's consumer products. Microsoft on the other hand, has not brought out any new products that could give the iPhone or iPad competition.
According to CNN Money: "Microsoft (MSFT, Fortune 500) fell 4% to close at $25.01 on Wednesday, while Apple (AAPL, Fortune 500) lost 0.45%, closing at $244.11.
Shares of Microsoft have dipped more than 15% in the past couple weeks, while Apple's stock is down just over 6%, despite recent market volatility."
To add to this, Microsoft's reputation received another blow on Tuesday, when the company announced that it plans to change its management structure. This has seen the exit of Xbox creator J Allard and Microsoft's Entertainment and Devices division head Robbie Bach over the past week.