UK Today News: BP Top Kill Fails – BP Reveals New Plan For Gulf Coast Oil Spill
BP Top Kill, BP Oil Spill: BP's Top kill procedure to plug the oil leak has failed. The Obama administration has called the Gulf coast oil spill as "probably the biggest environmental disaster we've ever faced in this country."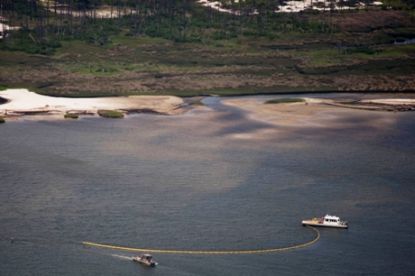 Top Kill attempted to pump huge quantities of mud into the leaking well, in a bid to seal the oil well and prevent it from spewing out gallons of oil into the Gulf of Mexico.
Reports say that BP made three different attempts to block the well, and used almost 30,000 barrels of heavy mud during the Top Kill procedure, which began on Wednesday night. BP also reportedly added waste material into the leaking well in an attempt to stop the leak. The attempts however failed.
So what's BPs next move? BP Managing Director Robert Dudley told CNN that the next effort to stop the Gulf Coast oil spill will include 'placing a custom-built cap to fit over a piece of equipment called the "lower marine riser package."'
The new process aims at cutting the riser package in order create a clean surface to cap. In addition to this, warm water will be circulated around the cap so that it won't freeze.
The BP Oil Spill disaster has been termed the worst ever in US history, with it moving into it's 42nd day on Monday. Every day, between 12,000 and 19,000 barrels of oil is spewing out into the Gulf of Mexico.