UK Today News: Dundee Tornado – Tornado and Storms Rips Across Michigan, Kills 5
Dundee Tornado: Dundee village in Michigan was hit by severe storms and tornadoes that even damaged a building at the Fermi 2 nuclear plant in Monroe County early on Sunday morning. A state of emergency has been declared in Monroe County.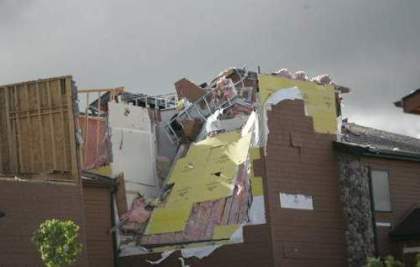 Reports say that there five people have been killed in the tornadoes that hit Ohio and Micigan, and some others have been injured.
According to the Chicago Times, "Fermi 2, which is in Monroe County's Frenchtown Township on the shore of Lake Erie, remained shut down Sunday morning as investigators conducted site inspections. Once those are completed, they will put the plant back in operation."
For more information on the state of affairs at Fermi 2, you can call the county hotline at 734-243-8600.