Country singer Taylor Swift is just 19 years old but that doesn't stop her from bathing in a bikini. Her new "bikini video" is the talk of the town – afterall, we've not seen her in a bikini yet.
This is the first time we see the country girl having fun in a two piece in her home video.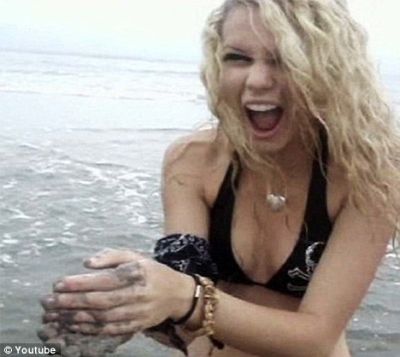 In the video – which is essentially a number of clips put together – the "You Belong to Me" singer can be seen jet-skiing, practising dance moves with friends, playing in the ocean and being doused by a waterfall. See this pic: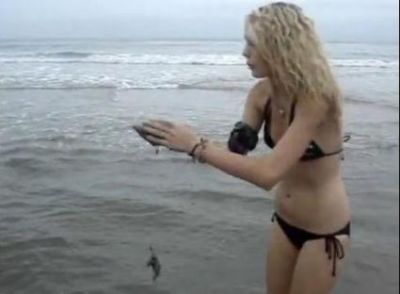 It's making great views on youtube abd the best part, we have Taylor Swift's home video for you to watch!!
Watch the Grammy nominated Taylor Swift having fun in her bikini home video: