UK Today News: Mexico Plane Crash – Politician Roberto Borge's Plane Crashes Killing 9, Borge Is Safe
Mexico Plane Crash, Roberto Borge: A plane crash in Mexico has killed nine people, including people of a local politician's party, on Sunday. Reports say that the small plane crashed in Mexico, and the politician running for governor, Roberto Borge Angulo, was not on the plane.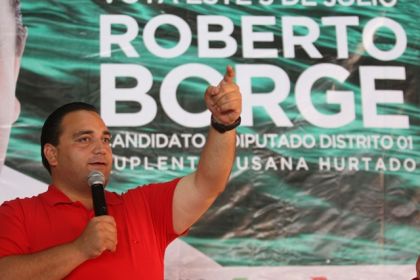 Roberto Borge was not on the ill-fated plane
Roberto Borge, is a candidate of the powerful Institutional Revolutionary Party (PRI)'s in the state of Quintana Roo in Mexico. The party members were killed after the plane crashed in the jungle in Yucatán.
The spokesman of the PRI, Gabriel Mendicutti said in a statement: "There were nine people, unfortunately all dead, Roberto Borge was not aboard but we have found the airplane."
The elections are set for July 4 for state governors in 14 Mexican states, and Robert Borge is one of the candidates.
Investigations are underway to determine the cause of the plane crash.