European Central Bank: The biggest bank in the European continent – the European Central Bank has lent out 111.2 billion Euros to the banks in Europe to waiver out an expiry of a record batch of loans.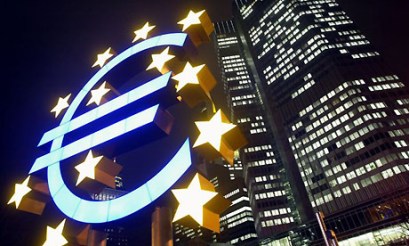 According to the ECB there were 78 banks that had been called in the operation, in which 442 billion Euros were lent out as credit to these banks almost a year ago.
According to the ECB they have lent out lower than what they had expected, they were to give out around 131 billion Euros to these banks for three months, but as per the recognition of these banks, neither their nationalities or the names of the banks were identified.
According to the banks officials, the cash needs of the banks are not as much as it was expected, even though with such a strong European crisis at hand. There were more than 1100 banks that had subscribed for the loan deficit.
The Euro which had nose dived during the last financial month, has started to show some signs of gain on Wednesday this week, as the Euro was rated compared with dollar at $1.2343. Good news came from the Spain as it raised around 3.5 billion Euros in a sale of oversubscription bonds by the investors on Thursday and Wednesday.