The most famous professional wrestler of all time – Hulk Hogan got engaged to Jennifer McDaniel, his girl friend of 2 years.
So it looks like even after his divorce from his ex Linda and the alleged suicide attempt, the wrestler is still winning to give love another chance.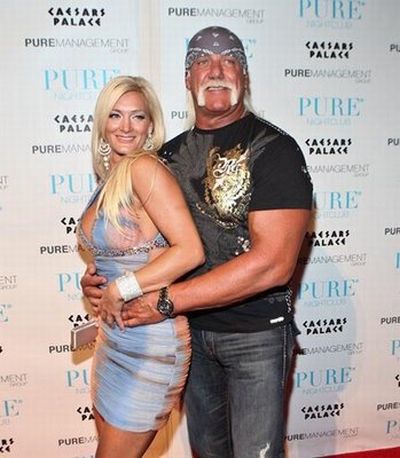 Hulk and Linda got married in back in 1983, and then began their divorce proceedings in November 2007 after Linda started dating a man – who was the age of her daughter Brooke.
An ugly divorce battle stemmed from here, as she began dating a dude the same age as their daughter Brooke. They finally settled their divorce this July.
Hulk's new wife –to-be Jennifer also has the former WWE wrestler's first name tattooed on the inside of her wrist.
Hogan told reporter in an earlier interview, "My marriage to Linda was very toxic and very negative. Jennifer is just the opposite, she doesn't drink or get high on drugs."
The couple look very much in love with Jennifer sporting a huge engagement ring. Wedding bells round the corner Hulk?