50 Cent has declared that he happens to be a big fan of a lovely lady. Any guesses who? It is none other than the lovely Susan Boyle.
The "Candyshop" singer is so much in awe of the Britain's Got Talent finalist that he told the media that he plans to sing a duet with her.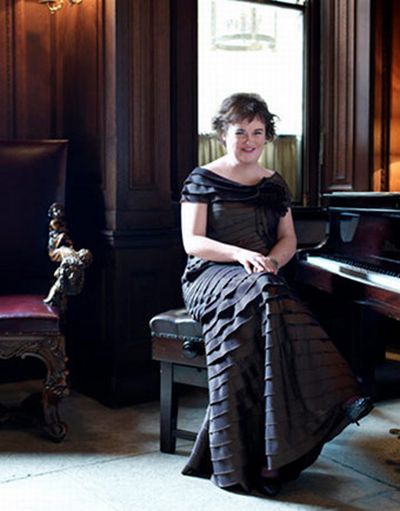 In an interview, 50 cent said: "She's got an amazing voice, and together we'd get everyone dancing. I'm always looking to do something new and she's cool, so I'll ask somebody to let her know."
He reportedly told Britain's Daily Mirror newspaper: "I got to get her on a track, for real. We'd make a hit."
"Kiss from a Rose" singer Seal is also known to be appreciative of the "I dreamed a dream" singer. He said: "She sings because it's her form of expression and if she doesn't she will become ill. It's her way of release."
Susan Boyle first shot to fame as a finalist in the famous reality show – Britain's got Talent.