Chloe Mortaud will be France's entry at the Miss World 2009 pageant which is all set to take place on December 12, 2009.
The Miss France 2009 winner comes from Albigeois-Midi Pyrénées and has told reports that Halle Berry is her role model.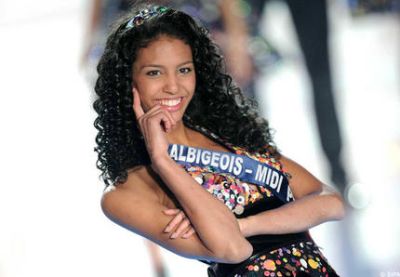 Chloe represented France at the Miss Universe pageant earlier this year and came 6th overall. She hopes to win the Miss World crown now.
The 59th Miss World Pageant is the most famous beauty pageant of the year and will see 120 beautiful ladies participating in the pageant.
Chloe features as one of the top favorites for the Miss World 2009 crown alongside other beauties such as Miss Mexico, Miss Brazil, Miss Puerto Rico, Miss South Africa, Miss India among others.
Miss France Chloe Mortaud's photo: