UK Today News: Death Toll More Than 400 Due To Pakistan Flooding
The recent floods in Pakistan that were caused by the torrential rains provoking the Swat river to rupture has taken away the lives of more than 400 people till date.
The complete Swat valley in Khyber Pakhtunkhwa was attacked by these rains. It received rains between 250 mm and 300mm, the highest in the past 35 years.
As informed by the Qamar Zaman, the Pakistan's Meteorological Department Commissioner.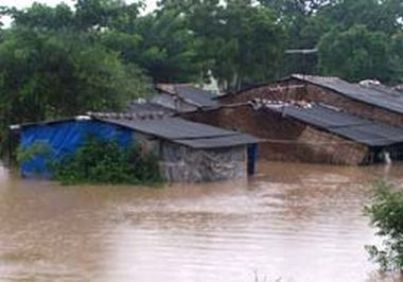 The flood victims are getting aid from the UN Refugee Agency, who has already sent its first shipment of 585 tents, 2700 plastic sheets, 1760 kitchen sets and 4000 plastic mats.
The floods have caused the loss of thousand acres of crops, many government buildings, local businesses and schools.
A flood control official, Naeem Akhtar informed, "The river wreaked havoc in Behrain, where rising water from the river washed away many houses and hotels around the river bank," a flood control official, Naeem Akhtar, told Reuters, referring to a town in the valley.
Provincial Minister in Khyber – Pakhtunkhawa, Bashir Ahmed Bilour said that these deaths occurred as the water carried away the mud houses along with it in the districts of Shangla, Tank and some parts of Swat Valley.