UK Today News: Death Toll Of Pakistan Floods Rises To 800

The government of Pakistan has announced that number of people died in the recent flooding that has prolonged to more than a week now has risen to 800.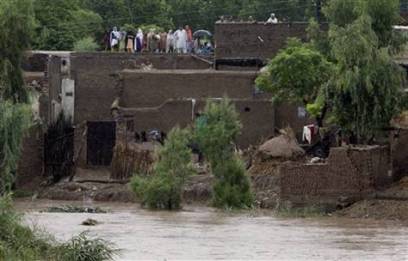 People are stranded are being tried to be rescued, but the evacuated people are showing signs of sicknesses like diarrhea, fever and types of water borne disease.
The government has stated that this is the worst of any flooding that Pakistan has been hit since 1929. The UN has stated that some 1 million people have been affected due the floods. The Minister of the North-west province has confirmed that reports have come from the states that more than 800 people are confirmed to dead in the floods.
Good news came for the citizen affected with the floods in the North-West Province, that the flood waters have started to reside, but fresh heavy rainfall is expected in other parts of the country.